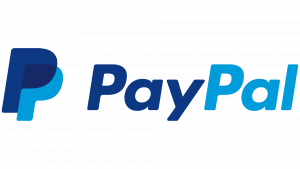 Vinyl Fencing Company is proud to offer financing through PayPal. Call and learn more today!
Vinyl Fencing Company in Santa Clarita, CA
Vinyl Professionals, Inc. delivers custom-fabricated vinyl fencing and patio products to customers throughout Valencia and all of Santa Clarita, Val Verde, and San Fernando, CA. We specialize in fencing, patios, gates, decking, pergolas, and gazebos, with everything made specially for you at our shop. From our extensive showroom, to our on-staff installers, to our fabrication specialists, we're the authority on vinyl installations! Let us bring something unique to your property today.

Experienced
We customize all our orders in our factory, using only the most experienced fabricators.

Certified
We are Certified and Authorized dealer of DURAMAX Vinyl Building Products since: 2006
Contractor's license # 1042493

Extensive
We have an extensive showroom and staffed installers, making us the vinyl authority!
Customized Vinyl to Raise Your Property's Appeal
Thinking about putting a fence up on your property? Want to complete your landscape with a patio installation, gazebo or decking? When it comes to landscape and property installations, Vinyl Professionals, Inc. recommends a customized solution that's made to last. Our recommendation? Vinyl, of course!
There's no beating the low-maintenance, long-lasting reliability of vinyl fencing
specially up against the climate in Santa Clarita, CA
We're not just saying that because we're a vinyl fencing company, either! Vinyl has proven benefits and looks absolutely fantastic when installed right. We've chosen to specialize in vinyl fencing, decking, gazebos and other installations because we believe it's the very best material out there. We'll help you take full advantage of it—from design and fabrication, all the way through a custom installation on your property.
Reach Us Today
We're Your All-In-One Vinyl Expert
Everything we do is customized for your needs and property, brought to life with absolute precision by our state-of-the-art computerized routing machine. Regardless of specifications, we ensure precise, clean cut-outs for rail lock-ins, and we make sure there are no brackets or screws showing on the exterior of your fencing. When it comes time for installation, every rail post and plank interlock into one another and combine as one.
Our Services
---
The result is a truly flawless aesthetic and fencing that'll look great for years to come. Our fabrication turnaround is quick thanks to our state-of-the-art computerized router. Established in 2006, we're a California State-Licensed contractor (#1042493).
Stevenson Ranch, CA
Humphreys, CA
Forest Park, CA
Castaic, CA
Val Verde, CA
Del Valle, CA
San Fernando, CA
Simi Valley, CA
Moorpark, CA
Agua Dulce, CA
Ravenna, CA
Sleepy Valley, CA
Embrace the Luxury of Vinyl
From fencing and patio covers to gates and gazebos, our fence company brings custom, sophisticated vinyl structures to your property. We guarantee you'll appreciate them every single day! Want to learn more about the benefits of vinyl or work with us to create a one-of-a-kind custom installation on your Santa Clarita, CA property? Begin consulting with our vinyl vencing company or stop by our showroom for ideas!