Vinyl Pergolas in Santa Clarita, CA
Pergolas: What You Need To Know
Outdoor living is becoming more and more popular as the years pass.
This is true for both warm and cool climates.
With its design dating back to ancient times, pergolas serve as a great addition to any outdoor living space, including porches, patios, decks, and gardens.
Homeowners often choose to add a pergola to their outdoor living space for additional shade, but they can also add style to a backyard space.
Let's take a look at some of the benefits of vinyl pergolas
and whether one could boost your home's value.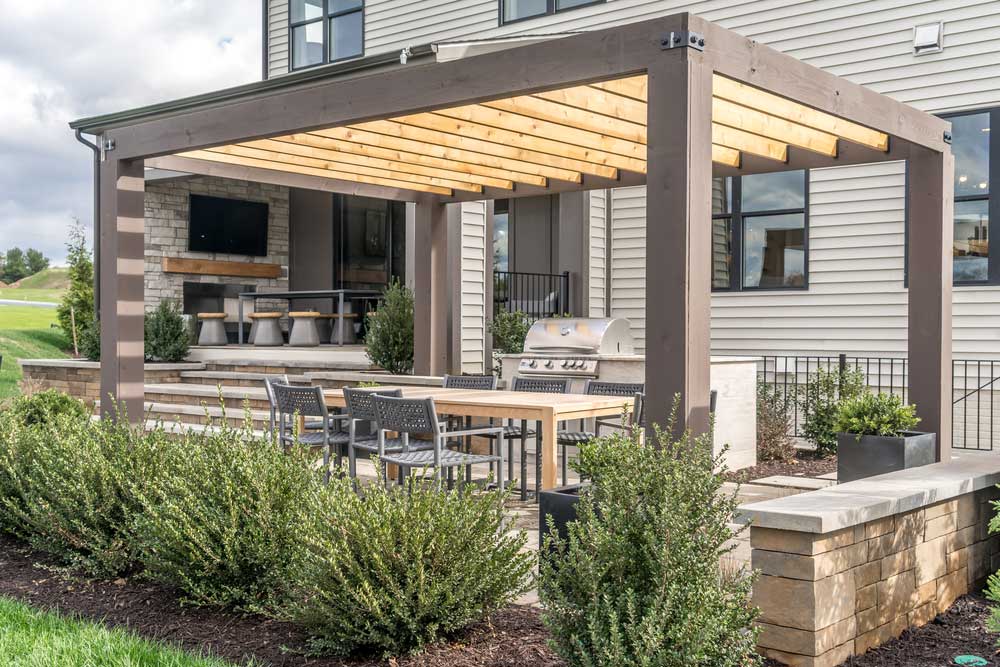 What Are the Benefits of Vinyl Pergolas?
Vinyl pergolas offer many benefits over other styles of pergolas, such as wood pergolas.
For starters, they offer an elegant and sophisticated look that can enhance virtually any outdoor area while acting as a centerpiece. Vinyl pergolas are 100 percent rot-, termite-, and mold-resistant. They also never need to be re-stained or painted.
Best of all? You hardly have to perform any maintenance on vinyl pergolas for them to maintain their eye-catching appearance. All you need to do is give it the occasional wash down to remove any dirt, debris, and grime.
Further, after several years, a vinyl pergola will still look as great as it did the day it was installed.
Will Vinyl Pergola Construction Increase My Property Value?
Some homeowners may prefer to add only certain features to their outdoor living space that will add value to their property. If this is you, then you will be happy to know that vinyl pergola construction can indeed boost your property value.
A vinyl pergola is built well and serves as a long-lasting centerpiece for your backyard, and because of its quality and durability, it has the potential for a high return on investment. Plus, due to the popularity of outdoor living and the benefits that a pergola can offer to an outdoor space, the value of your property will increase with vinyl pergola construction.
Ready to learn more about vinyl pergolas, fencing, patios, or decks? Contact us at Vinyl Professionals, Inc., to discuss your vinyl pergola construction project and create your perfect backyard oasis.